10 Tips to Sell Your Home

10 TIPS TO SELL YOUR HOME
---

It's not too early to sell your home. Get started with these TOP 10 TIPS!
GET CONNECTED TO A REALTOR

®


Selling a house can be a complex process. A trusted REALTOR

®

—a member of the National Association of REALTORS

®

— can help you at every stage, from setting a price to marketing the property to negotiating the best possible outcome to close the sale.

SEE WHAT YOUR HOME IS WORTH
Your REALTOR

®

will research similar sales and competing homes in your neighborhood to determine where to position your home in the market.

UPDATE ESSENTIAL ITEMS
Carpet and paint can be the best and least expensive ways to add value to your home. Also, a new faucet or light fixture can make your home appear updated.

PRICE, TERM, AND MARKETING


Ask your REALTOR

®

for a marketing plan to sell your home. Your REALTOR

®

will keep you updated on current market trends.

LISTING CONTRACT


Your REALTOR

®

will guide you through the listing contract, and you will find out the seller's disclosures. If you are planning to buy after the sale of your home, visit with a lender to see how you can qualify and be comfortable with the payment.
DE-CLUTTER
Pack up, sell, or give away unwanted items. A home looks and sells better when you can see it. Remember clutter eats equity.

WHEN THE SIGN GOES UP


Keep your home tidy, add a pleasant smell, and be away from the home for showings. Your REALTOR

®

will follow up and provide you with any feedback.
PURCHASE AGREEMENT
Your REALTOR

®

will help you negotiate an acceptable offer, work with your lender, title company, appraiser, closing company, and line up any inspections.
PACK
Again, discard, sell, or give away unwanted items or call in the professionals!
MOVE!
It's time to sign papers and close on your home! You will need to say goodbye to this house, but hopefully, you are moving into an even better home!

---

Why Sell with PARK CO., REALTORS®?
For over 65 years, PARK CO., REALTORS® has made our clients, the top priority. Our goal is to take care of our clients, not only during the purchase of your home, but after the sale. We take great pride in the fact that over 80% of our business comes from previous clients, referrals from previous clients, and community activities. We assure you that your REALTOR® is a part of the best trained, knowledgeable, and trusted team in the Fargo-Moorhead area. Every decision we make focuses on your best interest and making your move a positive experience. Our goal is to make this transaction as smooth and happy as possible. Our entire team of professionals is dedicated to providing excellent service. Hear what our clients have to say.

TOUR Our REALTORS® meet weekly to tour new PARK CO., REALTORS® listings. As the first agents to see these homes, our REALTORS® are able to provide feedback and match potential buyers to your home.


APP & WEBSITE

When listing your home with PARK CO., REALTORS®, your home is placed on ParkCompany.com and the PARK CO., REALTORS® app. Our website provides the most accurate and up-to-date real estate information for buyers to find your home. Users can search by location, price, school district, MLS #, city, and more!

PROFESSIONAL PHOTOGRAPHY At the center of our efforts to get your home sold is professional photography. Most people look at homes online and look through the photos before even looking at the details, price, or location of the home. Great photos capture a buyer's interest. We have professional in-house photographers that know and understand real estate photography.


---

Preparing Your Home to Sell
KITCHEN (MOST IMPORTANT ROOM)

If the cabinets are worn, paint or refinish them.

Clean the ventilating hood.

Keep the counters clean and remove any appliances like the toaster, coffee maker, and can opener.

Leave a nice smell in the kitchen (i.e. vanilla, cinnamon-apple, etc.).

Remove hand towels and dishcloths from sink or hanging on the stove.
BATHROOMS
Keep fresh towels in the bathroom.

Remove stains from toilets, bathtubs, and sink.

Keep sinks and mirrors shining.

Repair dripping faucets.

If sink and bathtub drain too slowly, unclog them.

Replace old caulking around bathtubs if needed.

De-clutter countertops.
BEDROOMS
Put away personal items so that buyers can see themselves living in the home.

Straighten and organize the closets.

Store out-of-season clothes so that the closets look larger.

Have beds made and pillows standing up instead of laying flat
APPEARANCES ARE EVERYTHING
Wash windows and replace any broken glass.

All windows must open and close.

Make sure there is plenty of lighting, especially on the stairs.

Remove heavy curtains that block windows.

Replace burned-out light bulbs. Use brighter bulbs

Be sure every light switch works.

If you have a fireplace, clean it out, and lay some logs in it to make it look inviting.
ORGANIZE STORAGE

Clean out the attic, basement, and garage. Dispose of everything you aren't moving.

Package everything you won't need until you're settled in your new home.

Stack items neatly against walls to make the garage look large.
CEILINGS & WALLS

Stick to neutral colors when painting and re-decorating.

Have the walls in tip-top shape — fix any cracks, dents, or knicks.

Check ceilings for leak stains. Fix the cause of the damage, repair, and repaint.

If your basement is dark and gloomy, paint the ceilings and walls a light color.
DOORS & FLOORS

For doors that stick slightly, rub paraffin against the surface showing signs of wear.

For sliding doors that stick, rub the tracks with paraffin or candle wax.

For squeaky doors, use a lubricant spray (WD-40) to eliminate the squeaks.

Clean your carpets, especially if you have pets.

If the tile or laminate floor is badly worn, put down new flooring. If a single tile is loose, apply heat to the tile with an iron covered with a soft cloth, to soften the adhesive – then replace the tile.

Make the floor shine. Clean any creaking boards or stair treads (drive two long finishing nails at opposing angles through the floor and sub-floor into the joist).

Vacuum or sweep the garage floor.
EXTERIOR

Invest in landscaping where it can be seen at first sight. A well-manicured lawn, neatly clipped shrubbery, and cleanly swept walks create a good first impression.

Cut back over-grown shrubbery.

Paint your house if necessary. This can do more for sales appeal than any other factor. If you decide against painting, at least consider painting front shutters and window frames.

In winter, walks should be free of snow and ice.

Inspect the roof, gutters, and shingles.

Consider putting flowers outside the front door.

Repaint the front door.

Repair broken outdoor steps.

Keep lawn closely cut and edged.

Make house numbers visable and place lighting on them in the winter.
INEXPENSIVE TIPS FROM THE PROS

Use Bar Keeper's Friend to remove water stains from stainless steel sinks and scratches in porcelain.

Use a pumice stone to remove rust stains from toilet bowls, porcelain tubs, and sinks.

Use baking soda and a wet cloth to remove stains from light countertops.

Use white vinegar to remove carpet stains, and unclog shower heads, or clean kitchen sprayers.



Download PDF Version of "Preparing Your Home To Sell"
---

Why Should You Consider Offering a Home Warranty When You Sell Your Home?
YOU RECEIVE FREE* COVERAGE DURING YOUR LISTING PERIOD.
A home warranty can protect you against the potential cost of repairs or replacements during your listing period. Look for a warranty that covers major mechanical systems such as furnaces, central air, and water heaters during the listing period. These are the items that could either make or break the on-time closing of your home.
A WARRANTY CAN HELP YOUR HOME SELL QUICKER.
A warranty for your home will enhance its value to prospective buyers. This typically results in a 15% faster sale than similar homes without warranty coverage.
HOMES THAT ARE MARKEED WITH A HOME WARRANTY TYPICALLY SELL AT A HIGHER PRICE.
The home warranty can be used as a contract-negotiating tool to receive the best possible price for your home. Homes with a warranty sell 3% closer to the asking price than homes without a warranty.
HOMES THAT INCLUDE WARRANTIES ATTRACT MORE BUYERS THAN SIMILAR HOMES WITHOUT A WARRANTY.
More than 80% of home buyers, nationally, say they prefer to purchase a house which includes a home warranty. Experience a greater chance of selling your home with a warranty.
HOME WARRANTIES REDUCE YOUR LIABILITY AFTER THE SALE.
Protect yourself from the potential of post-sale property conditions that can lead to additional expenses after closing. For your protection, provide a comprehensive warranty that includes the major mechanical failures and structural coverage for the buyer.
PARK CO., REALTORS® partners with HSA Home Warranty. For more information, visit their website at www.onlinehsa.com.
*NOTE: Maximum free coverage is 12 months. Free coverage is not available in all states. The seller pays nothing if the home does not sell, even if service requests have been paid. Source: National Home Warranty Association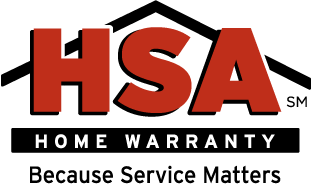 Testimonials
" Angie was great. Always on top of things and in communication with us. "
- William Dehaan
" Angie was amazing. She was sweet and gave good advice. She was easy to get a hold of and always answered within an acceptable amount of time. "
- Jesika Hershey
" Angie was patient and understanding throughout our journey to buy a home. She went above and beyond to find and recommend houses that we might be interested in. We got realistic advice regarding value and what we could afford. Angie also found a way for us to buy our new home without the contingency to sell our old home first. We are now happily moved in and will recommend Park Company to anyone who needs an attentive and flexible realtor. "
- Christine Goldader
" Angie was amazing we fell in love with the 4th house and she was willing to go above and beyond both with communication and virtually showing us the house. We were moving from Washington State. We hit bumps but she worked with us through them and wouldn't give up. Her and Audry worked hard and seamlessly and have and will recommend to any one. "
- James Derringer
" Angie is an amazing realtor! She treats you with respect and so much kindness! "
- Jachob Rosin
" Angie Goldader was awesome went above and beyond to handle all the things that came up in the process. Would definitely work with her again and would recommend her to anyone "
- Cindy Dehaan
" We worked with Angie on the sale of our home. She did an amazing job keeping us informed. If we had an questions she was very easy to get a hold of. I would recommend her to anyone I know selling/buying. She is very caring and awesome to work with. "
- Kassie Klein
" Professional and knowledgeable Agent "
- Chad Freise
" Angie and her team are awesome. The pictures were exceptional and helped bring our home alive online. We appreciate all that was done to get our home sold as we prepared to move away. "
- Denise De Hoyos
" Angie has been our go-to realtor for years with all of our selling/purchasing of homes. She is a family friend whom we love & trust with our lives. Thanks to her genuine commitment to our choice to build a new Dabbert home, we know rest assured our experience will be nothing but the best. We have had a couple of bumps in the road with the sale of our home & Angie was there for every step of the way, ready to help in any way imaginable. We truly thank Angie & Park Co for everything & cannot say enough good things. If you are looking for a realtor, Angie is the best of the best! "
- Kelsey Murphy
" Buying and selling a house is quite an event with its ups and downs. You need somebody with a lot of patience. Angie fit the bill. She was quick to provide the right guidance in selling our home and went out of her way to continue the process even after we vacated the house which was still on the market. She's quite the professional. "
- Jorge De Hoyos
" Angie was AMAZING to work with. She was super helpful when we did not know anything about the process and was always an absolute joy! "
- Sarah Wilson
" Angie does an amazing job all around! She is thorough, flexible, accommodating, and so very easy to work with!! She followed up on everything we had questions about and made sure things were being completed in a timely manner for everyone involved. She does such a great job and is very fun to work with!! "
- Molly Klein
" Angie was fabulous to work with. She provided excellent advice when listing our townhouse to bring in a full price offer within one day of listing. "
- Laura Alderman
" Angie was amazing!!! Anytime we needed anything or had a simple question she would get back to us ASAP! I would highly recommend her to anyone!!! She was very knowledgeable and personable! Best realtor EVER!!! "
- Coty Bakken
" What a great realtor. 10/10 would recommend. She is great at what she does. "
- Grant Goldader
" Angie was fantastic, she was always with us even in the most difficult situation. "
- Jules Mukeba
" So happy to have given the business to someone I know and trusted.  "
- Joy Ewing
" Excellent agent handles details well and is available when needed "
- BBCMND Properties LLC
" Angie was very helpful , understanding and very patient. "
- Jorge De Hoyos
" Was available at a moment's notice to show us the home. Answered all questions and got answers to others she couldn't in a short time. We are very happy with the outcome. "
- Bart Goeson
" Angie is awesome. Never misses a beat, always friendly and willing to help and educate. Very knowledgeable, punctual, organized, great communicator, the list goes on and on. "
- Andre French
" Angie Goldader gets 5 stars. She's on it and knows what's she's doing. "
- Travis Vandal
" Angie Goldader, was an absolute perfect fit for our needs. She not only understood what it was that we were looking for but delivered after only showing us a few homes. The only complaint we have is that she did such a good job we didn't get to spend much time getting to know her! Park Co. has a real winner with Angie on their team! Cheers, The Nielsen's "
- Dirk Nielsen
" The responsiveness to anything needed or asked was excellent. Truly works for you and your interests. The whole process of buying and selling could not have been any smoother. HIGHLY RECOMMEND! "
- Bart Goeson
" When our lender dropped the ball by not communicating with us, we nearly lost our home. Then our realtor swooped in to save the day! Angie found us a new lender and advocated for us with the builder and 2 months later we were able to close on our home!! We would be here without her. Hands down would I recommend her to someone looking to sell/buy a home!! "
- Toby Farrenkopf
" Angie Goldader was the absolute best to work with. From start to finish, she made the home buying process clear and concise, while always keeping the ball rolling. That delicate balance paired with personalized guidance made me feel empowered and informed to make smart, prompt decisions and truly streamlined the entire process. Things could not have gone more smoothly; everything was an amazing experience. "
- Cole Semanko
" She was very professional and excellent in keeping us updated through her communication. "
- Brady Robertson
" We worked with Angie Goldader for both the sale of our home and buying our new home. She is very knowledgeable and had many great resources along our journey. The whole process has gone very smooth. "
- Monica Ohm
" Angie did an amazing job! She is very responsive and helpful. "
- Jay Carney
" Angie is the best realtor around and we have been able to trust her phenomenal expertise every step of the way. We have used her to purchase and sell our last two homes and I couldn't imagine having anyone else by our side. From helping support us during some last minute closing/selling issues, to attending every appt/meeting we had with our builder, to helping us celebrate our new home, she showed up and advocated for us as if it was her own home through the entire process. She is knowledgeable, experienced, & has the biggest heart. We will never use any other realtor. We trust Angie with our lives, & thanks to her, we now have our dream home, & couldn't be happier. Thank you Angie for everything you've done for us, & thank you Park Co for having such a wonderful realtor on your team! "
- Kelsey Murphy
" We love Angie! She worked so hard for us for the last six months and we are so grateful for her! When our new build PA fell through, she started looking for existing homes for us right away. She's honest, flexible, and truly cares about protecting her clients. As long as she's a realtor, we will always recommend her to others and use her services. "
- Nicole Rosin
" We LOVED working with Angie! She was so patient with us as we took our time evaluating our options - she never made us feel like a burden for wanting to see house after house. When we found "the one" - she expertly navigated us through the buying process and made it so simple for us. She helped us achieve great success on the selling side too! Our home received two full price offers within 24 hours of going on the market. Wow! Even though we won't be house hunting for a LONG time, we are excited to stay in touch w/ Angie, she's become a close friend through this process! "
- Kristen Quick
" I was very nervous about the home hunting and purchase process, but from the minute I spoke with Angie on the phone I felt confident that we were paired with a great realtor. Our first interaction she inquired to get to know who I am, what I do, and my family life. Everything took off from there. Our interaction started on a Monday, the same day she called to initially visit. That evening she had us looking at our first home since homes were selling quickly. During the viewing she took in everything we were interested in for our future home and by Friday she had us viewing our dream home and even got us inwith the builders to show the design details. That evening, if she had plans, she graciously dropped them and met us at the office to write up an offer. She set us up with an amazing mortgage loan officer, Beth at Western Bank and we were approved over the weekend! My husband and I couldn't have asked for a better realtor as she made this process flawless. Not only is she a great realtor but truly is genuine when it comes to her clients! Thank you Angie and Park Co Realtors for making a big life decision seem simple but yet so enjoyable. "
- Katelyn Nielsen
" Angie was great to work with! "
- Tony Marvel
" Thank you for all your hard work! "
- Teresa Imholte
" We've used Park Co. about four years ago and Angie was also our relator then. Angie truly cares about protecting her clients. She promtly answers questions, sets up tours in a timely manner, and has clear communication. As stressful as selling or buying a home can be, she is very reassuring and a steady presence throughout the entire process from start to finish. "
- Nicole Rosin
" We had a great experience. Angie met us all over town as well as neighboring towns looking for our perfect home. We ended up finding one right in our neighborhood which is what I was hoping for. We appreciate all the time and miles Angie put in for us!! "
- Monica Ohm
" Angie is simply the BEST! Her positive attitude is so appreciated, as well as her friendly, professional, reliable and prompt service; extensive knowledge/experience; schedule flexibility; creativity and the list goes on and on! She's a rare gem and we highly recommend reaching out to her for anyone needing an awesome realtor! Thank you so much Angie for handling so quickly our home purchase and home sale. "
- Lori Goeson
" Angie is amazing. She was our realtor before when we bought our house. Now we relocated and she was super helpful in buying our new house and selling the current one. She is always so quick to answer questions. She was incredibly helpful with the first time selling a house and suggestions and things to do. If we ever weren't sure of something we could always go to Angie for advice or even bounce ideas off. We are very thankful for Angie and helping us every step of the way! "
- Kayla Murphy
" She was very accommodating to showing me houses whenever she could. I really appreciate her! "
- Michaela Koenig
Previous
Next