TIPS TO BUY A HOME
FIND A REALTOR

®

TO REPRESENT YOU
As a member of the multiple listing service (MLS), your REALTOR

®

has access to the homes on the market.
SHOP LENDERS
It is recommended you shop at least three different lenders. Find out what loan options are recommended for you and the costs and benefits for each.
LOOK AT HOMES
You will be set up on "auto email" based on your home search criteria. Your REALTOR

®

will arrange for private showings. Once you find a home you want to buy, you will need a "Loan Estimate" from your lender.
WRITE AN OFFER
An earnest money check & pre-qualification letter from your lender will be needed when writing an offer. Once your offer is accepted, you will need to indicate your "Intent to Proceed" to your lender.
HOME INSPECTION
Inspections are highly encouraged. They are performed at the expense of the buyer. This inspection provides a professional opinion on the condition of the home.
APPRAISAL
Most loan types will require an appraisal to be done. The home will need to appraise at the purchase price or greater to move forward.
NOTIFY OTHERS
Give written notice if you are renting and notify the post office. You'll be responsible for putting all utilities (electric, water, garbage/sewer, internet/cable), in your name, starting on the closing date.
HOMEOWNERS INSURANCE
You'll be responsible for getting insurance set up and information sent to your lender.
FINAL WALK-THROUGH
You and your REALTOR

®

will go through the home a final time before closing to ensure it is in the same or better condition as when the offer was written.
UNDERSTANDING THE DISCLOSURE
At least 3 days before closing, you will receive a "Closing Disclosure" that breaks down your loan costs. Compare to the Loan Estimate. If you have questions, notify your REALTOR®.
CLOSING
Closing dates are usually 45-60 days from the contract date. It's time to sign papers and get the keys to your new home! You will need a cashier's check and a driver's license or government issued ID.
---
A Home Warranty Provides Peace-of-Mind After the Sale
A home warranty should include the property's plumbing, electrical, central air conditioning and heating systems, water well system, and structural coverage.

During your first year of ownership, a warranty protects you from unexpected costs of failures due to normal wear and tear on many mechanical systems. Simply call the warranty company when a covered component fails.

Appliances included in the sale are typically covered under the warranty. Look for a warranty that covers most appliances under that standard coverage without additional charges. Read the warranty contract to determine if both the built-in appliances, as well as the stand-alone appliances, are covered under the warranty.

Some warranties include various structural coverage. The warranty may cover structural items, including roof leaks, basement, wall, floor and ceiling cracks.

You can request the home warranty in your Offer to Purchase.

I

f the seller opts not to purchase on your behalf, you may purchase the warranty separately as part of the closing process.
PARK CO., REALTORS® partners with HSA Home Warranty. For more information, visit their website at www.onlinehsa.com.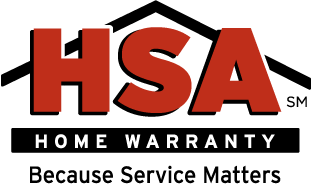 Testimonials
" We've used Park Co. about four years ago and Angie was also our relator then. Angie truly cares about protecting her clients. She promtly answers questions, sets up tours in a timely manner, and has clear communication. As stressful as selling or buying a home can be, she is very reassuring and a steady presence throughout the entire process from start to finish. "
- Nicole Rosin
" Angie was very helpful , understanding and very patient. "
- Jorge De Hoyos
" Angie was amazing!!! Anytime we needed anything or had a simple question she would get back to us ASAP! I would highly recommend her to anyone!!! She was very knowledgeable and personable! Best realtor EVER!!! "
- Coty Bakken
" I was very nervous about the home hunting and purchase process, but from the minute I spoke with Angie on the phone I felt confident that we were paired with a great realtor. Our first interaction she inquired to get to know who I am, what I do, and my family life. Everything took off from there. Our interaction started on a Monday, the same day she called to initially visit. That evening she had us looking at our first home since homes were selling quickly. During the viewing she took in everything we were interested in for our future home and by Friday she had us viewing our dream home and even got us inwith the builders to show the design details. That evening, if she had plans, she graciously dropped them and met us at the office to write up an offer. She set us up with an amazing mortgage loan officer, Beth at Western Bank and we were approved over the weekend! My husband and I couldn't have asked for a better realtor as she made this process flawless. Not only is she a great realtor but truly is genuine when it comes to her clients! Thank you Angie and Park Co Realtors for making a big life decision seem simple but yet so enjoyable. "
- Katelyn Nielsen
" Angie is simply the BEST! Her positive attitude is so appreciated, as well as her friendly, professional, reliable and prompt service; extensive knowledge/experience; schedule flexibility; creativity and the list goes on and on! She's a rare gem and we highly recommend reaching out to her for anyone needing an awesome realtor! Thank you so much Angie for handling so quickly our home purchase and home sale. "
- Lori Goeson
" Angie did an amazing job! She is very responsive and helpful. "
- Jay Carney
" Angie is amazing. She was our realtor before when we bought our house. Now we relocated and she was super helpful in buying our new house and selling the current one. She is always so quick to answer questions. She was incredibly helpful with the first time selling a house and suggestions and things to do. If we ever weren't sure of something we could always go to Angie for advice or even bounce ideas off. We are very thankful for Angie and helping us every step of the way! "
- Kayla Murphy
" When our lender dropped the ball by not communicating with us, we nearly lost our home. Then our realtor swooped in to save the day! Angie found us a new lender and advocated for us with the builder and 2 months later we were able to close on our home!! We would be here without her. Hands down would I recommend her to someone looking to sell/buy a home!! "
- Toby Farrenkopf
" Was available at a moment's notice to show us the home. Answered all questions and got answers to others she couldn't in a short time. We are very happy with the outcome. "
- Bart Goeson
" Angie was AMAZING to work with. She was super helpful when we did not know anything about the process and was always an absolute joy! "
- Sarah Wilson
" Buying and selling a house is quite an event with its ups and downs. You need somebody with a lot of patience. Angie fit the bill. She was quick to provide the right guidance in selling our home and went out of her way to continue the process even after we vacated the house which was still on the market. She's quite the professional. "
- Jorge De Hoyos
" Angie Goldader gets 5 stars. She's on it and knows what's she's doing. "
- Travis Vandal
" Angie was fantastic, she was always with us even in the most difficult situation. "
- Jules Mukeba
" Angie has been our go-to realtor for years with all of our selling/purchasing of homes. She is a family friend whom we love & trust with our lives. Thanks to her genuine commitment to our choice to build a new Dabbert home, we know rest assured our experience will be nothing but the best. We have had a couple of bumps in the road with the sale of our home & Angie was there for every step of the way, ready to help in any way imaginable. We truly thank Angie & Park Co for everything & cannot say enough good things. If you are looking for a realtor, Angie is the best of the best! "
- Kelsey Murphy
" Angie was fabulous to work with. She provided excellent advice when listing our townhouse to bring in a full price offer within one day of listing. "
- Laura Alderman
" We LOVED working with Angie! She was so patient with us as we took our time evaluating our options - she never made us feel like a burden for wanting to see house after house. When we found "the one" - she expertly navigated us through the buying process and made it so simple for us. She helped us achieve great success on the selling side too! Our home received two full price offers within 24 hours of going on the market. Wow! Even though we won't be house hunting for a LONG time, we are excited to stay in touch w/ Angie, she's become a close friend through this process! "
- Kristen Quick
" Angie is the best realtor around and we have been able to trust her phenomenal expertise every step of the way. We have used her to purchase and sell our last two homes and I couldn't imagine having anyone else by our side. From helping support us during some last minute closing/selling issues, to attending every appt/meeting we had with our builder, to helping us celebrate our new home, she showed up and advocated for us as if it was her own home through the entire process. She is knowledgeable, experienced, & has the biggest heart. We will never use any other realtor. We trust Angie with our lives, & thanks to her, we now have our dream home, & couldn't be happier. Thank you Angie for everything you've done for us, & thank you Park Co for having such a wonderful realtor on your team! "
- Kelsey Murphy
" She was very accommodating to showing me houses whenever she could. I really appreciate her! "
- Michaela Koenig
" Angie is awesome. Never misses a beat, always friendly and willing to help and educate. Very knowledgeable, punctual, organized, great communicator, the list goes on and on. "
- Andre French
" Angie was amazing we fell in love with the 4th house and she was willing to go above and beyond both with communication and virtually showing us the house. We were moving from Washington State. We hit bumps but she worked with us through them and wouldn't give up. Her and Audry worked hard and seamlessly and have and will recommend to any one. "
- James Derringer
" Angie and her team are awesome. The pictures were exceptional and helped bring our home alive online. We appreciate all that was done to get our home sold as we prepared to move away. "
- Denise De Hoyos
" She was very professional and excellent in keeping us updated through her communication. "
- Brady Robertson
" Angie was amazing. She was sweet and gave good advice. She was easy to get a hold of and always answered within an acceptable amount of time. "
- Jesika Hershey
" We love Angie! She worked so hard for us for the last six months and we are so grateful for her! When our new build PA fell through, she started looking for existing homes for us right away. She's honest, flexible, and truly cares about protecting her clients. As long as she's a realtor, we will always recommend her to others and use her services. "
- Nicole Rosin
" We worked with Angie on the sale of our home. She did an amazing job keeping us informed. If we had an questions she was very easy to get a hold of. I would recommend her to anyone I know selling/buying. She is very caring and awesome to work with. "
- Kassie Klein
" Excellent agent handles details well and is available when needed "
- BBCMND Properties LLC
" Angie was great to work with! "
- Tony Marvel
" Angie does an amazing job all around! She is thorough, flexible, accommodating, and so very easy to work with!! She followed up on everything we had questions about and made sure things were being completed in a timely manner for everyone involved. She does such a great job and is very fun to work with!! "
- Molly Klein
" Angie was patient and understanding throughout our journey to buy a home. She went above and beyond to find and recommend houses that we might be interested in. We got realistic advice regarding value and what we could afford. Angie also found a way for us to buy our new home without the contingency to sell our old home first. We are now happily moved in and will recommend Park Company to anyone who needs an attentive and flexible realtor. "
- Christine Goldader
" So happy to have given the business to someone I know and trusted.  "
- Joy Ewing
" The responsiveness to anything needed or asked was excellent. Truly works for you and your interests. The whole process of buying and selling could not have been any smoother. HIGHLY RECOMMEND! "
- Bart Goeson
" We had a great experience. Angie met us all over town as well as neighboring towns looking for our perfect home. We ended up finding one right in our neighborhood which is what I was hoping for. We appreciate all the time and miles Angie put in for us!! "
- Monica Ohm
" Angie Goldader was awesome went above and beyond to handle all the things that came up in the process. Would definitely work with her again and would recommend her to anyone "
- Cindy Dehaan
" Angie Goldader was the absolute best to work with. From start to finish, she made the home buying process clear and concise, while always keeping the ball rolling. That delicate balance paired with personalized guidance made me feel empowered and informed to make smart, prompt decisions and truly streamlined the entire process. Things could not have gone more smoothly; everything was an amazing experience. "
- Cole Semanko
" Professional and knowledgeable Agent "
- Chad Freise
" We worked with Angie Goldader for both the sale of our home and buying our new home. She is very knowledgeable and had many great resources along our journey. The whole process has gone very smooth. "
- Monica Ohm
" Angie is an amazing realtor! She treats you with respect and so much kindness! "
- Jachob Rosin
" Angie was great. Always on top of things and in communication with us. "
- William Dehaan
" Angie Goldader, was an absolute perfect fit for our needs. She not only understood what it was that we were looking for but delivered after only showing us a few homes. The only complaint we have is that she did such a good job we didn't get to spend much time getting to know her! Park Co. has a real winner with Angie on their team! Cheers, The Nielsen's "
- Dirk Nielsen
" What a great realtor. 10/10 would recommend. She is great at what she does. "
- Grant Goldader
" Thank you for all your hard work! "
- Teresa Imholte
Previous
Next